$2.99
Publisher:

Xplicit Press

Edition:

1

Available in:

Kindle, ePub

ISBN:

978-1-62327-233-3
B&N Nook
Smashwords
E-Cest is a Couple's Erotica short story – M/F. This erotica short story contains explicit content, erotic situations, graphic language and is suitable for readers 18 and over.
Average-looking dark-haired single dad Ron sets up a meeting with his online girlfriend. Unbeknown to him, his 20-year-old stepdaughter Edna has also arranged a meeting with an online lover. They each discover that they had in fact been having cyber sex with each other for over a year and are appalled. Once the initial shock wears off though, they begin to explore the new real-life possibilities this has opened up. The two discover that they not only crave each other, but also have deep feelings for one another.
One day, Edna gets a text, and after the initial restraints, she texts back. She sees her stepfather is standing at the doorway and things quickly escalate. They have passionate sex and keep at it for years after, as Ron impregnates her and eventually marries his little girl. None of the five children ever have to find out just how the two have met or that she once used to be his stepdaughter.
Available on Kindle, Nook, Apple & Android Devices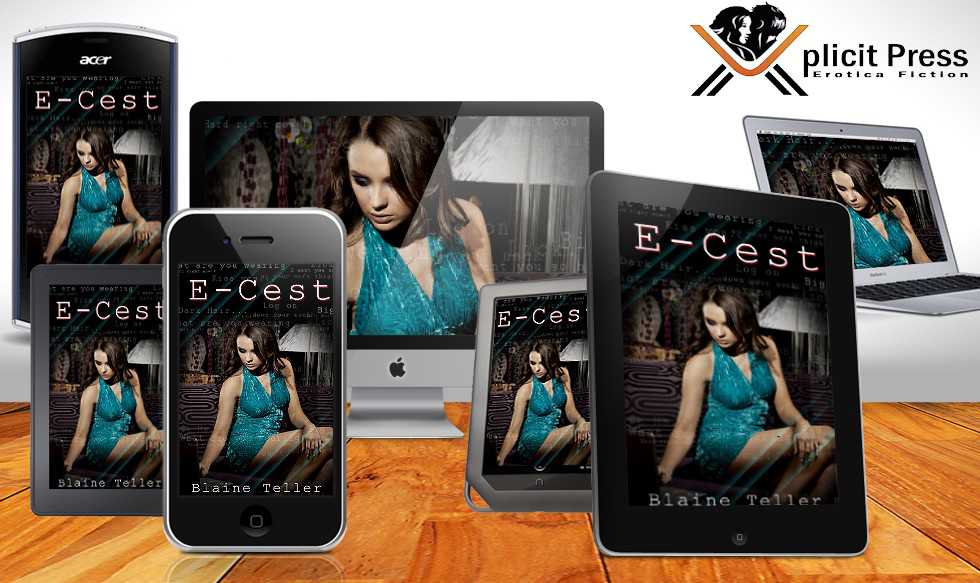 Purchase From Retailers Below: