$2.99
Publisher:

Xplicit Press

Edition:

1

Available in:

Kindle, ePub

ISBN:

978-1-62327-010-0
Amazon Kindle
Google Play
B&N Nook
Foxy Lady is a Paranormal Erotica short story – M/F. This erotica short story contains explicit content, shapeshifter sex, erotic situations, graphic language and is suitable for readers 18 and over.
Evan is an average-looking guy with a beautiful blonde girlfriend. He doesn't know what she sees in him because he doesn't quite now what he sees in her.  So far he's been an able to pretend.  The only problem is he doesn't quite feel attracted to her.  He knows he should be grateful to have the attention, but for some reason he's not quite happy…and because of this he has yet to make a move on her.
One night when she gets amorous she guesses his secret attraction to the wild kingdom.  Lucky for him, she's not turned off, in fact, Amber has mysterious supernatural power. Not only can she sense his true desires, but she can transform to better fit his fantasies.  As they spend a magical night together She anticipates each and every one of his desires just by becoming exactly what he wants; a foxy lady. They make the perfect couple.
Available on Kindle, Nook, Apple & Android Devices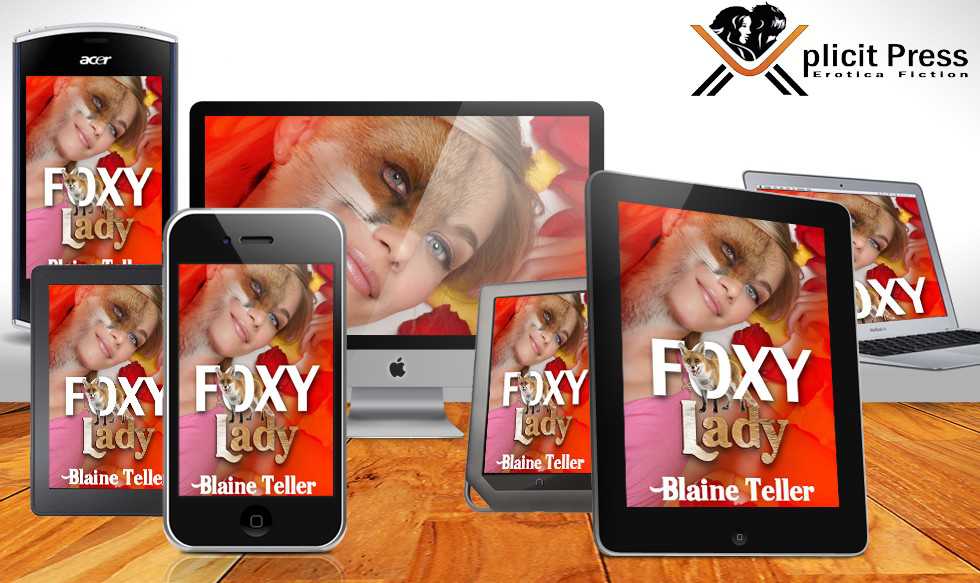 Purchase From Retailers Below: