$2.99
Publisher:

Xplicit Press

Edition:

1

Available in:

Kindle, ePub

ISBN:

978-1-62327-450-4
Amazon Kindle
Google Play
B&N Nook
Seeing Spots is an Interspecies Erotica short story – M/F. This erotica short story contains explicit content, erotic situations, graphic language and is suitable for readers 18 and over.
When Evan goes for a run at a nearby school track with his girlfriend Amber, he knows there's no way he'll be able to keep up with her. She can run for hours without ever getting winded. He tries to match her step for step, but eventually slips off to the bleachers, exhausted. What chance does a normal guy have against someone with Amber's limitless stamina?
She may have an unfair advantage when it comes to running, but there are other benefits to dating a shapeshifter, as Evan is reminded when Amber suddenly shifts into a sexy anthro-leopard. His initial hesitance is quickly overcome by the softness of her fur and the curves of her body. On the bleachers, they engage in some fantasy play of their own, and Evan comes to realize that maybe Amber's limitless stamina is a good thing, after all.
Available on Kindle, Nook, Apple & Android Devices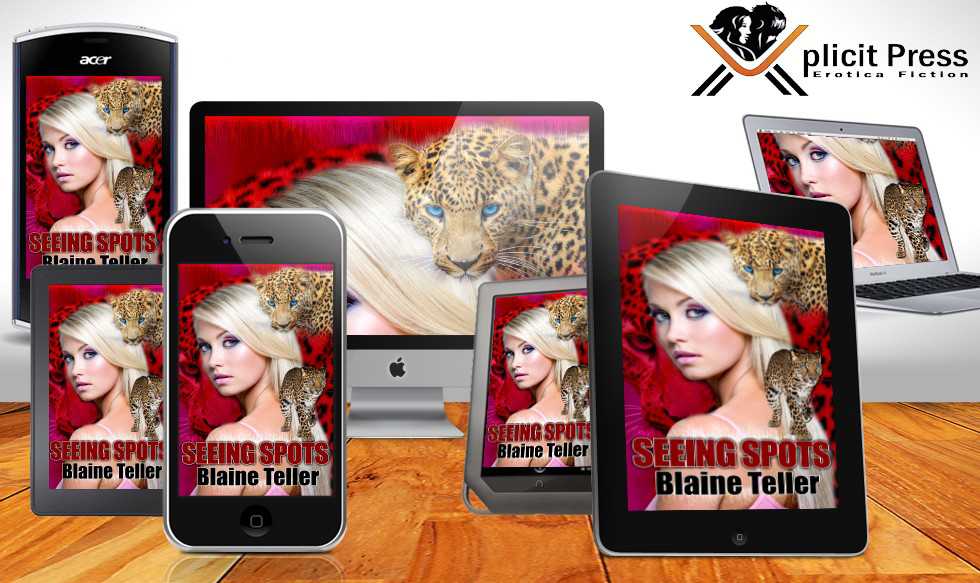 Purchase From Retailers Below:
Amazon Kindle
B&N Nook
Smashwords
Apple iBooks
Google Play
Kobo