$2.99
Publisher:

Xplicit Press

Edition:

1

Available in:

Kindle, ePub

ISBN:

978-1-62327-307-1
Amazon Kindle
Google Play
B&N Nook
The Seed Of Courage is a Lesbian Erotica, Fantasy Erotica, Couple's Erotica short story – F/F, M/F. This erotica short story contains explicit content, erotic situations, graphic language and is suitable for readers 18 and over.
The king is dying of poison, and only a magic elixir will save him. Lady Amyle, bravest and blondest of the king's knights, is tasked with providing three rare potion ingredients that the mysterious dark-haired witch Mithesal requires to brew the elixir. One has been found, the other two must come from Amyle herself. As it turns out, the flower in question, which is required for the completion of the healing elixir, is not a literal flower. The flower is, of course, Amyle's pussy. Virgin pussy.
What is also needed is the seed of a brave warrior. So instead of finding one, Mithesal gives Amyle a very special elixir that transform her pussy into a throbbing, erect cock. But even Mithesal grown a taste for Amyle and wants more than to just lick her. They agree to have a bit of a séance before they bring the elixir to the king, as Mithesal drink the transformative poison as well. The acts involves dildo play, female ejaculation, temporary hermaphrodites, masturbation, vaginal and anal sex.
Available on Kindle, Nook, Apple & Android Devices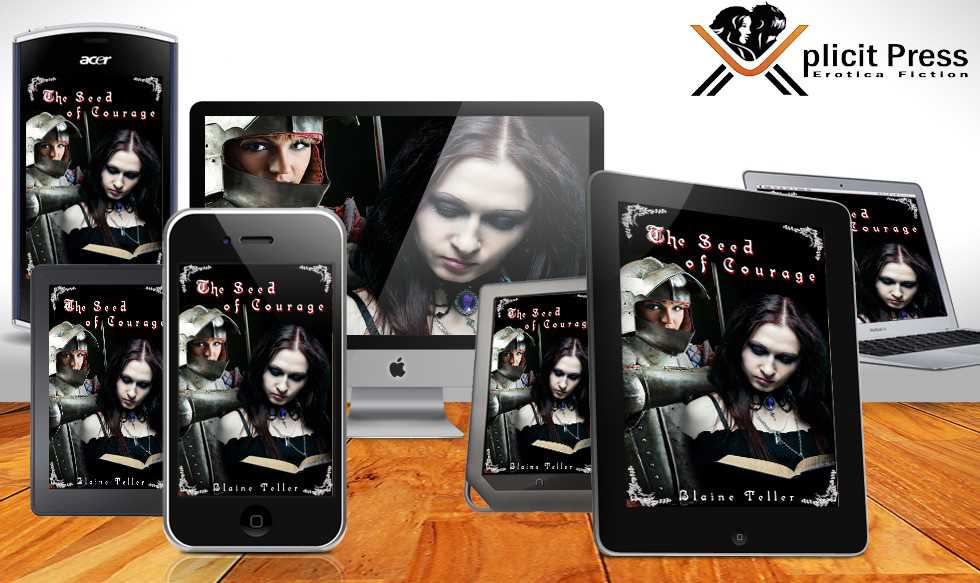 Purchase From Retailers Below: