$2.99
Publisher:

Xplicit Press

Edition:

1

Available in:

Kindle, ePub

ISBN:

978-1-62327-154-1
Amazon Kindle
Google Play
B&N Nook
Witch's Ball is a Fantasy, Erotic Fiction, Paranormal, Interspecies Sex Erotica short story – M/F. This erotica short story contains explicit content, erotic situations, graphic language and is suitable for readers 18 and over.
In a clearing often used to celebrate the coming of autumn near the town of Watervale, a powerful witch decides to throw a celebration of her own. But instead of inviting townspeople, the somewhat bored sorceress decides to transform inanimate objects and random animals into humans. Like all spells, the transformations come with a deadline – at midnight, they all will revert to their true forms.
Most of the guests take to their new forms with excitement and curiosity. A nervous, skinny, brown-haired man whom the witch named Doug is a different story – he watched from the sidelines, feeling awkward in his new body and out of place among the revelers. Encouraging him to join in the fun, the witch urges him to talk to a rotund red-head named Carol, who seems similarly uncomfortable.
The pair quickly hit it off and slip away from the party hand-in-hand to fully explore their new forms before time runs out.
Available on Kindle, Nook, Apple & Android Devices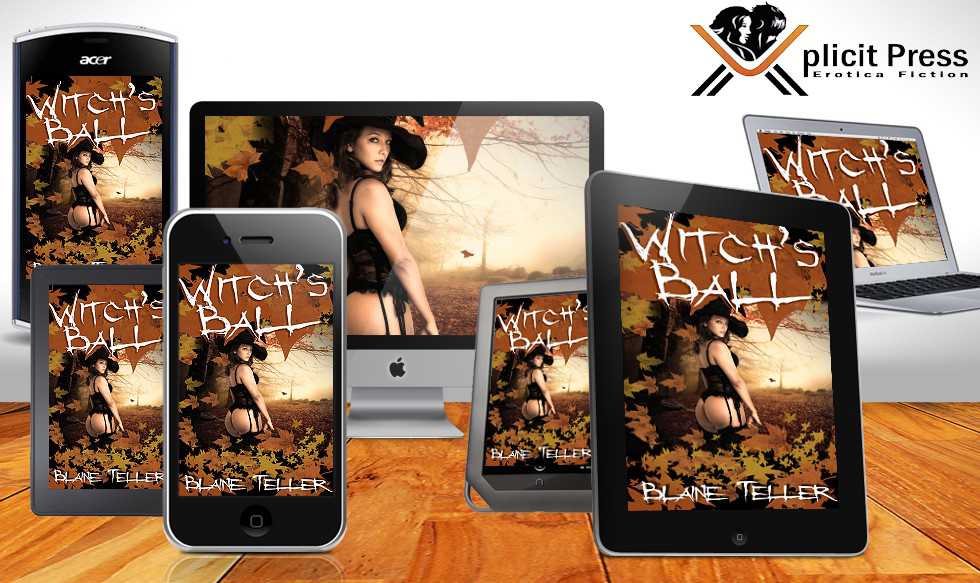 Purchase From Retailers Below:
Amazon Kindle
B&N Nook
Smashwords
Apple iBooks
Google Play
Kobo